Peak Recruitment is one of the Asia-Pacific region's leading agriculture recruitment agencies. We are based in Bangkok, Thailand and are ideally placed in this regional business centre to provide high quality specialist agricultural recruitment solutions for clients and candidates in both Vietnam and Cambodia. Both Vietnam and Cambodia can provide exceptional candidates for agricultural recruitment, and we work hard in the recruitment process place the right candidate in the right agricultural role, whether it be in senior leadership, marketing or sales, in manufacturing or supply chain, farm management, research and development or in a veterinary position.
Agriculture Recruiters in Vietnam
The economy in Vietnam is continuously developing, and agriculture makes up a third of the country's GDP (1), with over a half of the Vietnamese population recruited to work in the agricultural sector. The advantages of huge amounts of cultivatable land, tropical climate and sea territories are very favourable to the Vietnamese agricultural economy, and today Vietnam out-performs many of its major Asian competitors in terms of agricultural production growth. The EU-Vietnam free trade agreement which came into force on August 1st 2020 has also encouraged Vietnam's agricultural export revenues have grown by an impressive 1.6% to US$30.05 billion over the first nine months of 2020.
With this phenomenal growth in the area, Peak are well placed to recruit for prime agricultural roles
Recruitment for Agriculture in Cambodia
Whilst Cambodia's (2) agriculture accounts for a little over 20% of Cambodia's GDP, the growth in Cambodia's agricultural sector averaged 5.4% between 2004 - 2012 which was amongst the highest in the world, with agricultural gross production growing by 8.7% because of higher paddy rice production.
Positive developments in the agricultural sector have meant that Cambodian poverty dropped 53% in the early 2010's and this trend has continued. The drop in poverty was due new technologies, expanded irrigation and better access to markets in agriculture. Recognising this expanding market, Peak Recruitment has wide experience in finding the right staff for the top agribusinesses in Cambodia and the surrounding areas.
Crop Agribusiness Recruitment for Vietnam and Cambodia - categories Peak recruit for: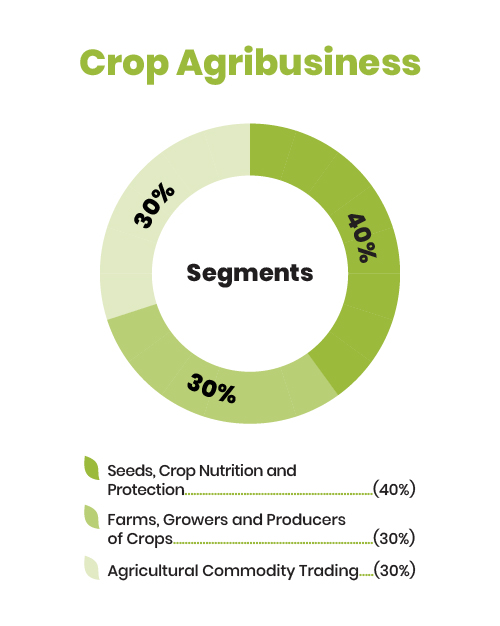 The unique challenges of unpredictability of weather and pests can often mean that there are sudden and expanded needs for personnel. Peak are proud to recruit in the following crop agribusiness categories:
Agronomy/Seeds

Plant Nutrition/Protection

Agriculture Commodities

Horticulture/Floriculture

Agrochemicals/Bio-Chemicals

Plant/Soil Sciences

Crop and Agri Tech/Irrigation
​
​
​
​
​
For these sectors, we recruit the following personnel for Agribusinesses based in Vietnam and Cambodia:
Senior Leadership/Executives

Sales/Commercial Operations

Marketing/Communications

Agronomists/Horticulturalists

Agri-Merchandisers/Commodity Traders

Crop Scientists/Trial Management

Manufacturing/Supply Chain

Regulatory Affairs/Quality
​
​
(1) https://www.oecd-ilibrary.org/sites/e04aa448-en/index.html?itemId=/content/component/e04aa448-en
(2) https://kh.usembassy.gov/fast-facts-about-cambodias-agriculture-sector